Published 3 hours ago
Presented by Hmm! brands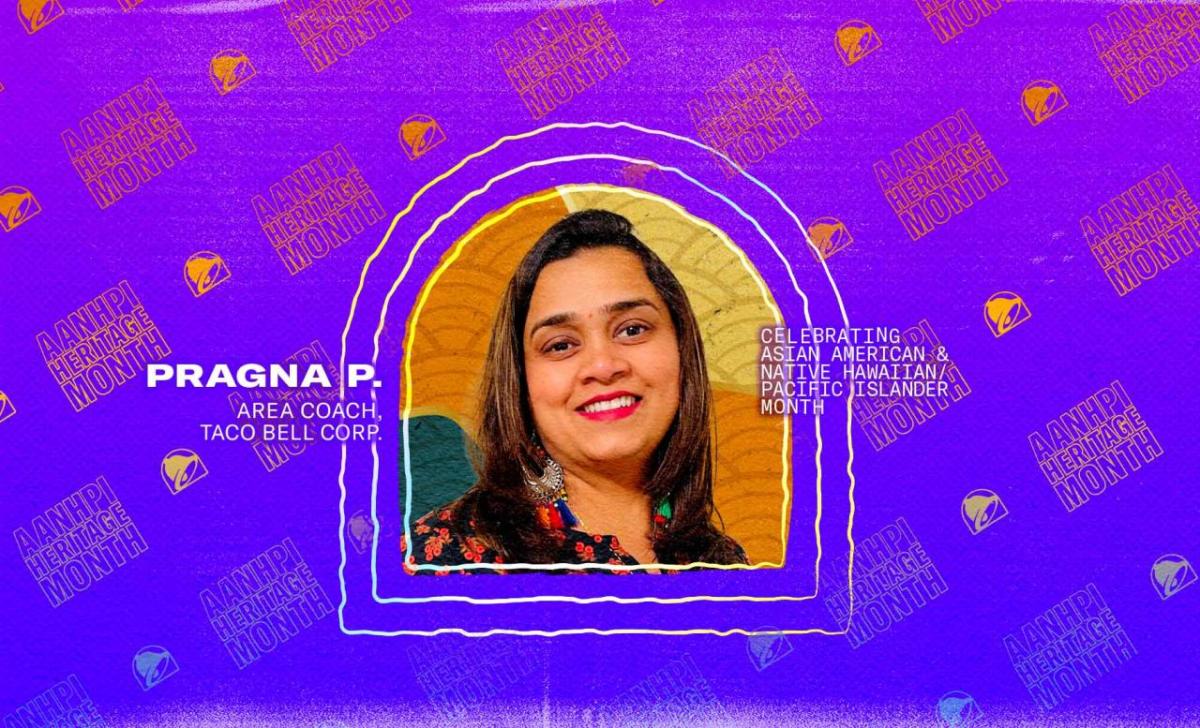 Taco Bell Blog
At Taco Bell, we empower our teams to be fearless, to embrace difference, and to drive change. We believe that each of us has a story to tell.
The month of May celebrates Asian American Native Hawaiian and Pacific Islander Heritage Month (AANHPI). This month was specifically chosen to honor the first known Japanese immigrant to the US (May 1843), as well as to recognize the enormous contribution Chinese immigrants made to the completion of the transcontinental railroad (May 1869).
AANHPI is a broad term used to describe all the cultures of the Asian continent and the Pacific islands of Melanesia, Micronesia, and Polynesia, representing approximately 50 ethnic groups and 100 languages. There is an incredible depth and richness of diversity within the AANHPI community, and this month is dedicated to recognizing and elevating its cultural influence.
To honor and celebrate this month and the AANHPI community at The Bell, we will be sharing your stories every week in the month of May in the hope that they will not only educate you but inspire you to drive positive and intentional impact within your community.
Throughout the year, we will continue to share the incredible stories of our Taco Bell teams; the sharing and celebration does not end here.
Pragna P. – Area Trainer, Taco Bell Corp
Pragna had always strived to pursue her dreams, and in 2010, she began looking for a job in hopes of achieving success, wherever she went. While the search for him was difficult, Pragna overcame these obstacles and ultimately produced a flourishing career.
But how has it happened? Well, through countless job applications, she landed an interview at his local Taco Bell. The Restaurant General Manager (RGM) at the time, Bryon, as well as her other mentor, Parabhjeet, saw something in Pragna, which she had yet to discover herself, and encouraged her to demonstrate this passion and perseverance in the new role. her. It wasn't easy for Pragna to lean on, but once she did, she too saw what they saw in her and was grateful for their guidance and trust.
Through his guidance and Pragna's skills, she was able to become a box coach and support a bigger team than she ever imagined. There is no doubt that she has made her mentors proud, not only by climbing the ladder, but also by using the lessons that Bryon and Parabhjeet taught her. "I always wanted to be as successful as my mentors, so I followed in her footsteps. I am where I am today because I had good mentors and I was ready to work," she said.
Being a good mentor and having a great work ethic is just one side of the coin. Coming from a large family, Pragna knew how different each of us can be. Each of her family members or friends has a different personality, has experienced different things, the list goes on, and that's where the other side of being a leader comes in. From the beginning, she was able to learn to adapt to different situations. This knowledge allowed him to be open-minded to everyone he meets and to learn from them.
So for her, a month like AANHPI Heritage Month is a time to take stock of what she's learned, learn some more, and celebrate diverse communities and all their differences.
"I have a great appreciation for diversity and respect for each individual," he said. "As a woman of color, I can encourage others to do the same…one of the ways we can do this today is by supporting the Taco Bell Foundation, whose goal is to provide more opportunities, especially for [young people]."
After 13 years at The Bell®, Pragna can proudly say that she works in a place where she feels part of a community that accepts and celebrates her culture and is able to freely interact with people of different backgrounds. And that's why equality is something Pragna practices every day: she knows her team and her peers need to have a safe space where they can be themselves, and that's Taco Bell.
As a leader, you want your team to freely express their culture, feel like they belong, and stay motivated day in and day out. She believes that is why she is successful today and she wants to, "…motivate others within the organization and remind them that perseverance is the key to success." And if you keep your eye on the ball, persevere, and lean on all that Taco Bell has to offer, you too can achieve your dreams, just like Pragna.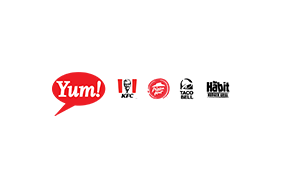 Hmm! brands
Hmm! brands
Hmm! Brands, Inc., headquartered in Louisville, Kentucky, has more than 54,000 restaurants in more than 155 countries and territories, and operates the company's brands: KFC, Pizza Hut and Taco Bell, world leaders in the categories of chicken, pizza and mexican style food. The company's family of brands also includes The Habit Burger Grill, a fast-casual restaurant concept specializing in made-to-order grilled burgers, sandwiches and more. Hmm! Brands was named to the 2021 Dow Jones Sustainability Index of North America and was ranked on Newsweek's list of America's Most Responsible Companies for 2021. In 2022, yum! Brands was named to 3BL Media's Top 100 Corporate Citizens list.
More of Hmm! brands