Element Resources, a Texas-based development company focused on 100% green hydrogen production, has revealed plans to build and operate a major renewable hydrogen production facility in the city of Lancaster, California, USA.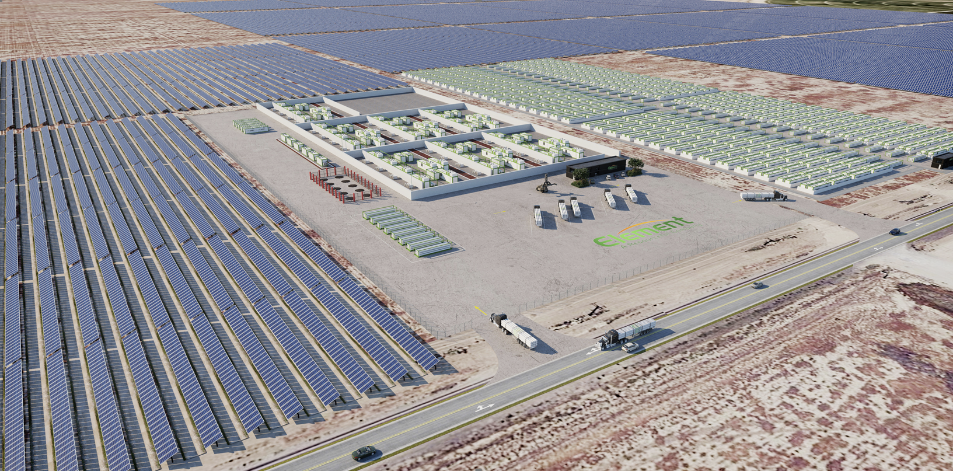 The project, located within the Lancaster city limits, is expected to serve end users throughout the Los Angeles metropolitan region.
It is estimated that it will produce 20,000 tons of renewable hydrogen annually through its first phase, making it one of the largest green hydrogen projects in California.
The facility, which is expected to begin commercial operation in early 2025, will use dedicated solar power to power Element's electrolyzers to produce zero-emission renewable hydrogen.
The increased hydrogen production capacity is expected to meet the demand for clean fuels for mobility as well as clean energy for manufacturing.
It is estimated that the project will create some 250 jobs during the construction phase, as well as 36 permanent jobs.
According to the City of Lancaster, the facility will be one of its anchor projects on the Eastside Overlay, which will be the site of the city's clean energy portfolio.
R. Rex Parris, Lancaster Mayor said: "The City of Lancaster is pleased to expand our partnership with Element Resources on the largest renewable green hydrogen production project in the US Lancaster is building robust hydrogen production capacity to enable regional decarbonization. We believe that municipalities can lead the fight against climate change from the bottom up by unleashing the innovative capabilities of companies by removing barriers to the market."
Steve Mehen, The CEO of Element Resources stated: "We are pleased to work with the City of Lancaster. They have a proactive approach to the energy transition that sets the stage for the first operations of the Lancaster Clean Energy Center, which is strategically located with access to road and rail transportation to key markets in Southern California."
"The opportunity with the City of Lancaster is nothing less than a world-class green energy hub serving the western US and perhaps reaching Asian markets as well; the reception, cooperation and collaboration of the city of Lancaster is outstanding".
Click here to read more about hydrogen projects in the US.
Follow Offshore Energy's Clean Fuel on social media: