Located along a busy stretch of highway among the souvenir shops and surf-themed restaurants so prevalent in Hawaii's tourist landscape, the Maui Ocean Center in Wailuku is a hidden gem filled with educational activities, engaging exhibits from marine life and fun interactive opportunities. The brainchild of a philanthropist and reef biologist in 1998, the Maui Ocean Center began as one of many initiatives around the world for reef preservation and reef education.
The preservation and conservation of Hawaii's reefs and marine life are integral to the mission of the Maui Ocean Center, now an aquarium open to visitors. At the core of the institution is the integration of traditional Hawaiian beliefs about the ocean, its care, and the history of the Hawaiian people. Visitors will learn not only facts about the surrounding marine ecosystems and how to care for them, but also how to do these things through the lens of Hawaiian culture. This makes this aquarium not only a fun daytime activity with the family, but also a cultural opportunity to learn more about Hawaii, its history, and its people. So what does a visitor need to know? Read on to find out!
Related: 10 Things to Know Before Planning Your Maui Trip
How to Get to the Maui Ocean Center
The Maui Ocean Center is located in the Māʻalaea Triangle, a "village" of shops, restaurants, and other facilities in Wailuku that share a common parking lot. It's less than 15 to 20 miles from popular places to stay, like Wailea-Makena and Lahaina.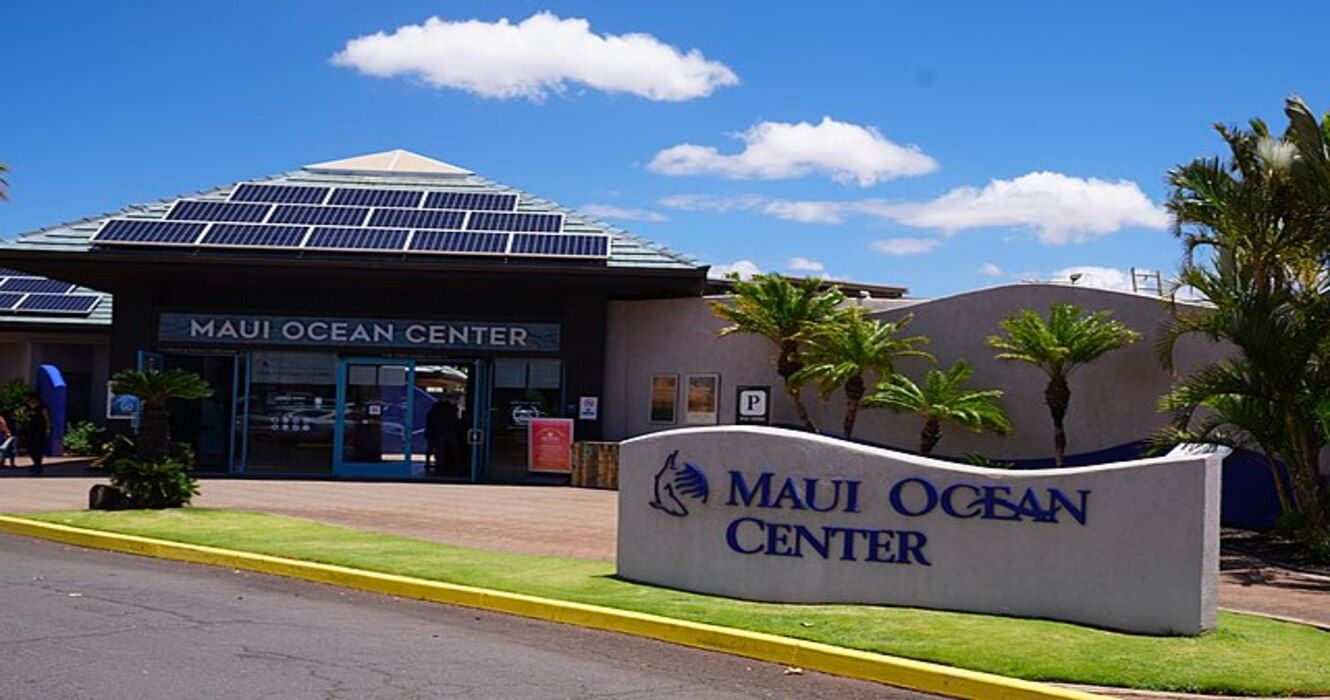 The Maui Ocean Center in Wailuku, Maui
by car
By car, it takes 25-30 minutes to make that 15-20 mile drive from those popular vacation spots. Māʻalaea Triangle offers paid public parking for visitors who patronize any of the businesses within the stores, including the Maui Ocean Center.
It costs $2 per hour for parking (which is available in shorter increments) and you register through the Parklinq app. Once parked, there should be a QR code or signage nearby to direct visitors to the website or app to pay for the time of their choice. Parking is not sold at the front door, so don't forget to pay before you go! The aquarium recommends a stay of approximately 2 hours, so visitors can plan accordingly. The app/Parklinq will send a text message to users to remind them that their time is about to expire and to extend it if they wish.
Related: 12 Most Affordable All-Inclusive Resorts in Hawaii
By bus
Due to the number of establishments in the Māʻalaea Triangle, the area is served by the Māʻalaea Harbor Village bus stop. While a variety of bus routes have this stop on their itineraries, depending on the point of origin of the visitor's trip, making that 15-mile trip can take anywhere from 25 minutes to over an hour. Some routes, like from Lahaina, are a little more direct, taking less than 40 minutes. The bus is the cheapest route, however it costs just under $3 to make the trip.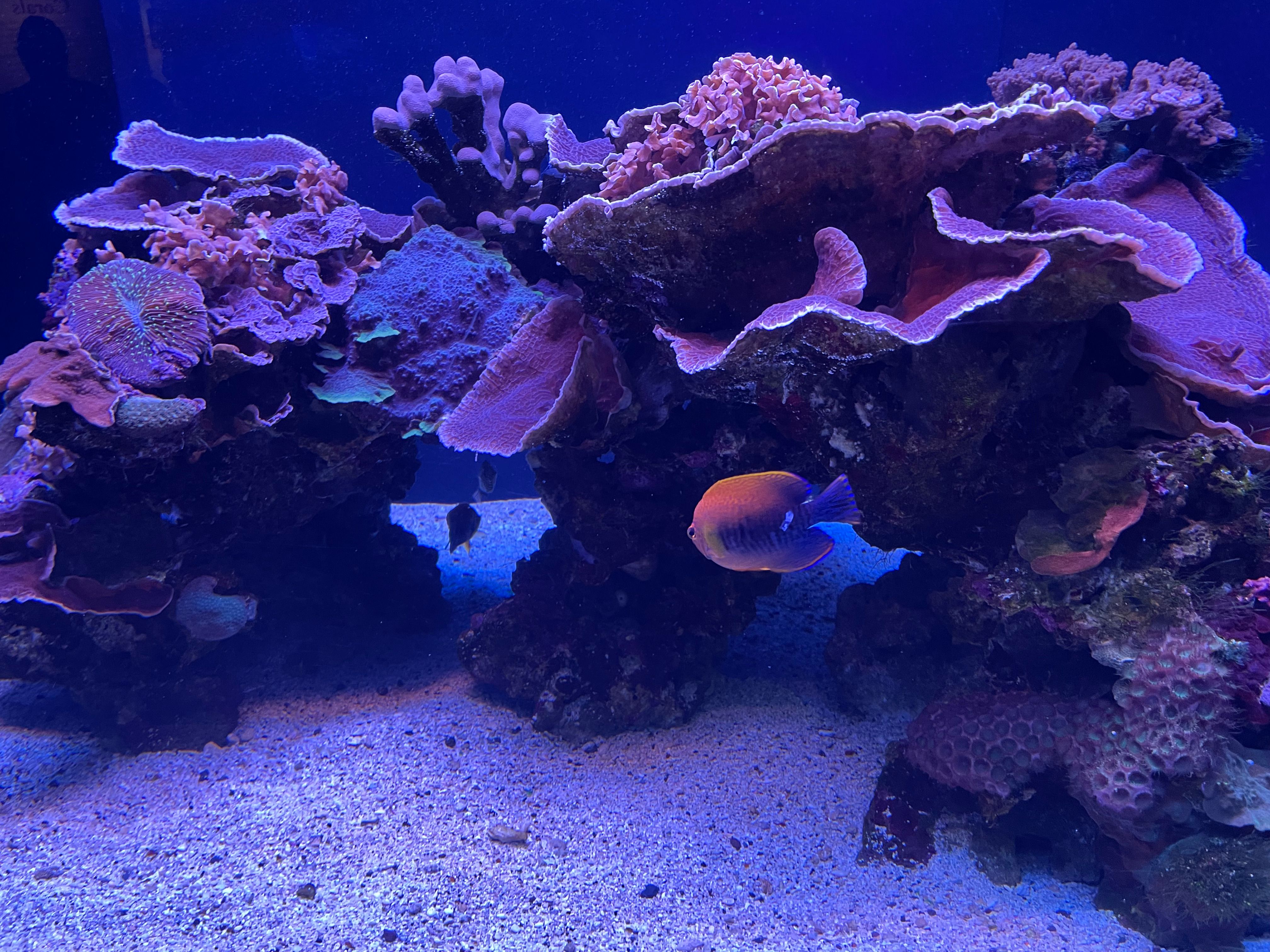 Learn about caring for the reef at the Maui Ocean Center
Maui Ocean Center Tickets and Hours
The Maui Ocean Center becomes very accessible to visitors at all times of the year: it is open every day of the year (including holidays!) from 9:00 am to 5:00 pm. The only exceptions are Thanksgiving and Christmas Eve, when the aquarium closes an hour earlier, at 4:00 pm. Last entry is 1.5 hours before the park closes as well.
Adult tickets are priced at $39.95 (ages 13-64), while children are $26.95 per child 13 and under, and senior tickets are $34.95. Often, hotel concierges, tour companies, or even the Maui Ocean Center itself run specials for discount tickets, so it's worth checking with those organizations if cost is a concern.
Maui Ocean Center Observation Tunnel
Activities at the Maui Ocean Center: Are they worth it?
The Maui Ocean Center has a variety of activities that can appeal to many different ages, physical abilities, and interests. The center also has shopping and dining options for those who want to relax while other members of the family explore what the large but manageable park has to offer.
Related: 10 Of The Most Exciting Activities Maui Has To Offer
Children's/educational activities (included with general admission)
3D sphere experience– Take part in an immersive 3D experience where visitors have the opportunity to get up close and personal with the sites and sounds of humpback whales.
Turtle Lagoon-Watch turtles play in and out of the water and learn about turtles' role in Hawaii's history and ecology.
open sea display– See manta rays, sharks and other exciting marine animals coexisting in this larger than life ocean exhibit. The staff regularly host "gallery talks" throughout the day, where they teach visitors about these animals. Lucky visitors may even get to see a shark feeding!
Kaho'olawe: A Story of History and Healing– An exhibit that offers visitors the opportunity to learn about an island sacred to the people of Maui and how it has been reclaimed for its cultural significance.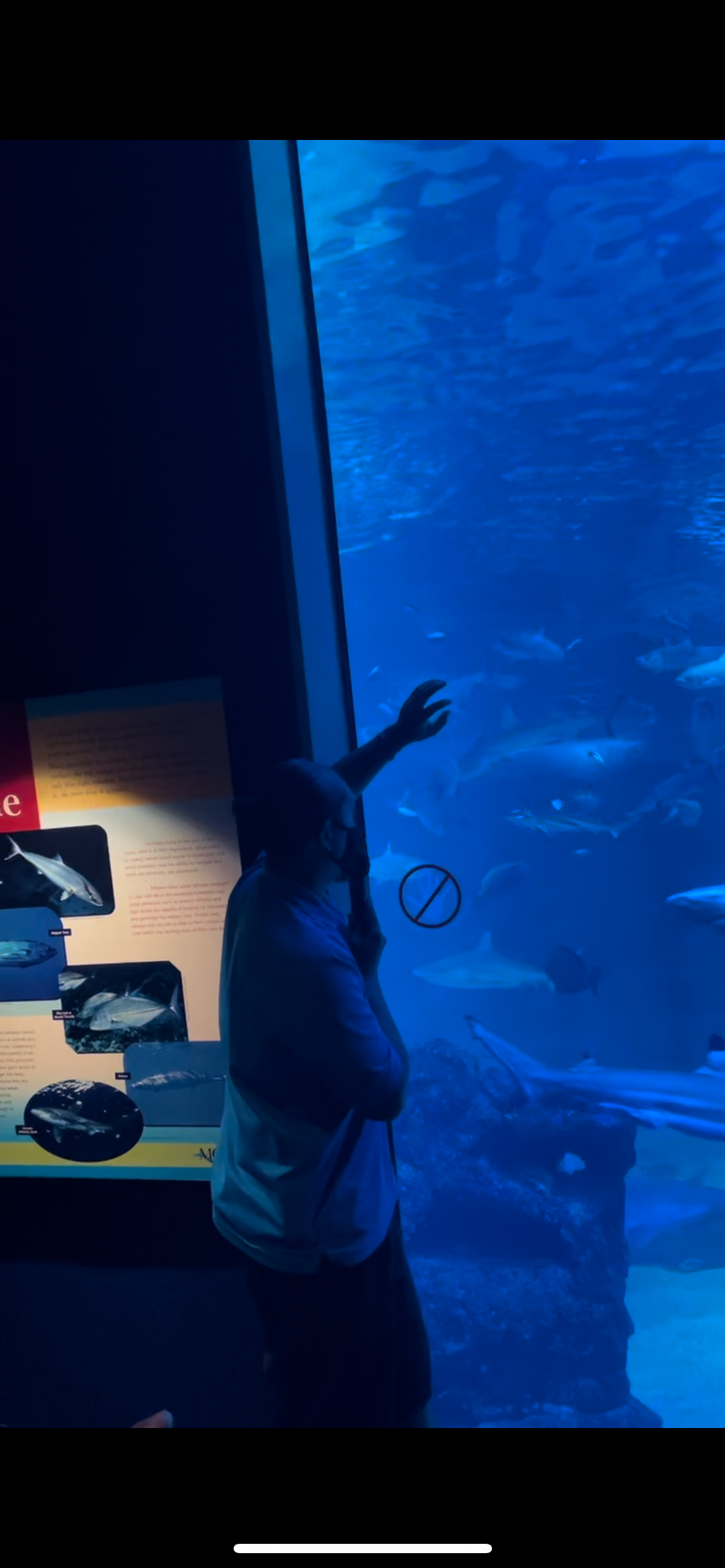 Staff Gallery Talks at the Maui Ocean Center's Open Ocean Exhibit
Additional specialty activities
Coral spawning events– An annual activity celebrating the natural revitalization of coral!
AQUARI-OM Yoga Classes– After-hours yoga classes at the Ocean Center's "Open Ocean" exhibit.
Shark Diving in Maui– Cage-free diving in the aquarium's "Open Ocean" tank, a 75,000-gallon aquatic exhibit space!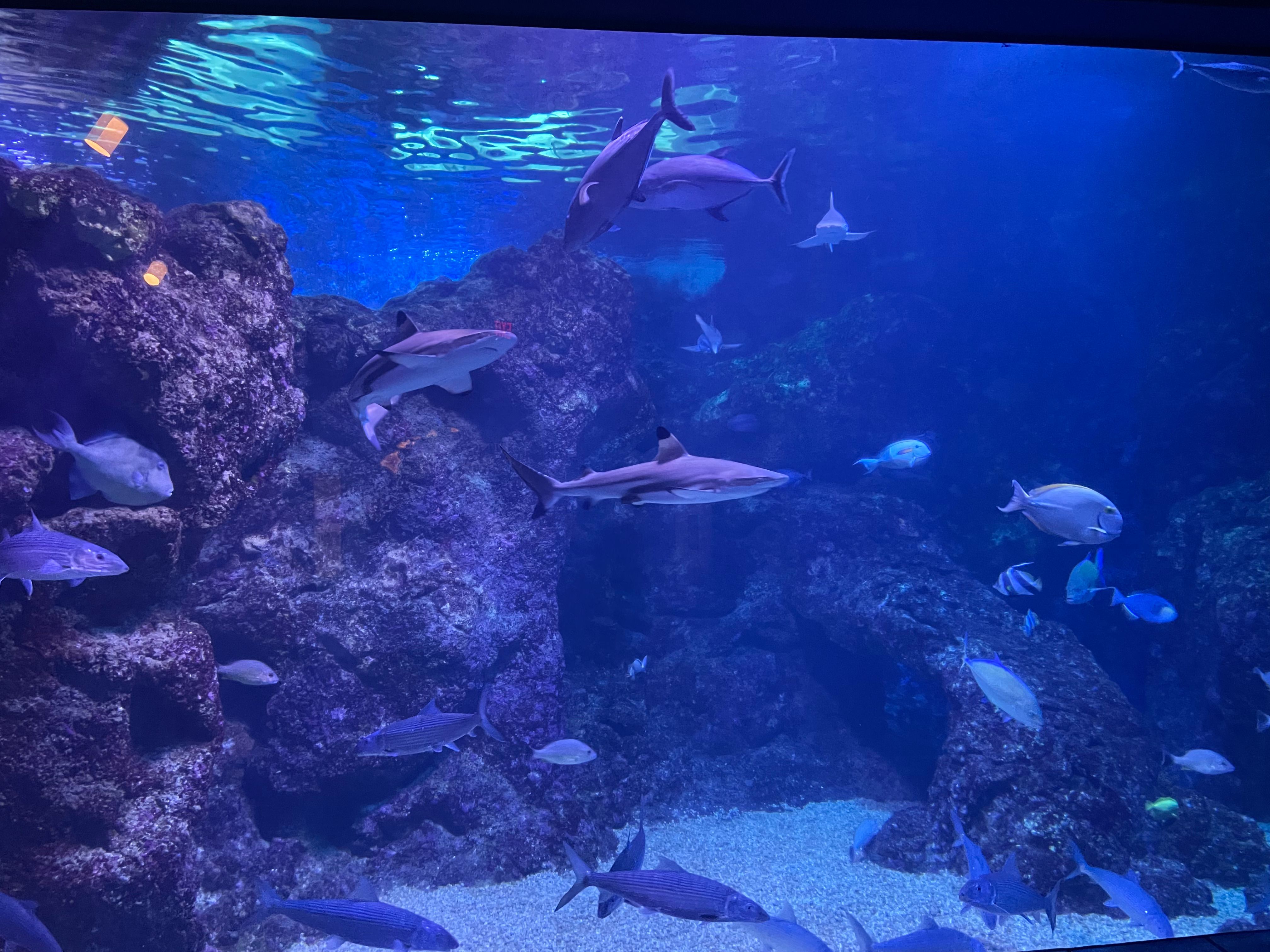 Maui Ocean Center offers shark dives as an added experience
Restaurants and Shopping
marine restaurant– A fully sustainable restaurant on site with great views of the bay is open for lunch. Reservations are highly recommended!
reef cafe– As a casual outdoor dining option, Reef Cafe has easy pizzas, sandwiches and salads for a quick bite.
Gift shop-This is not like any old aquarium gift shop! The store sells local, handmade products that highlight Maui's heritage.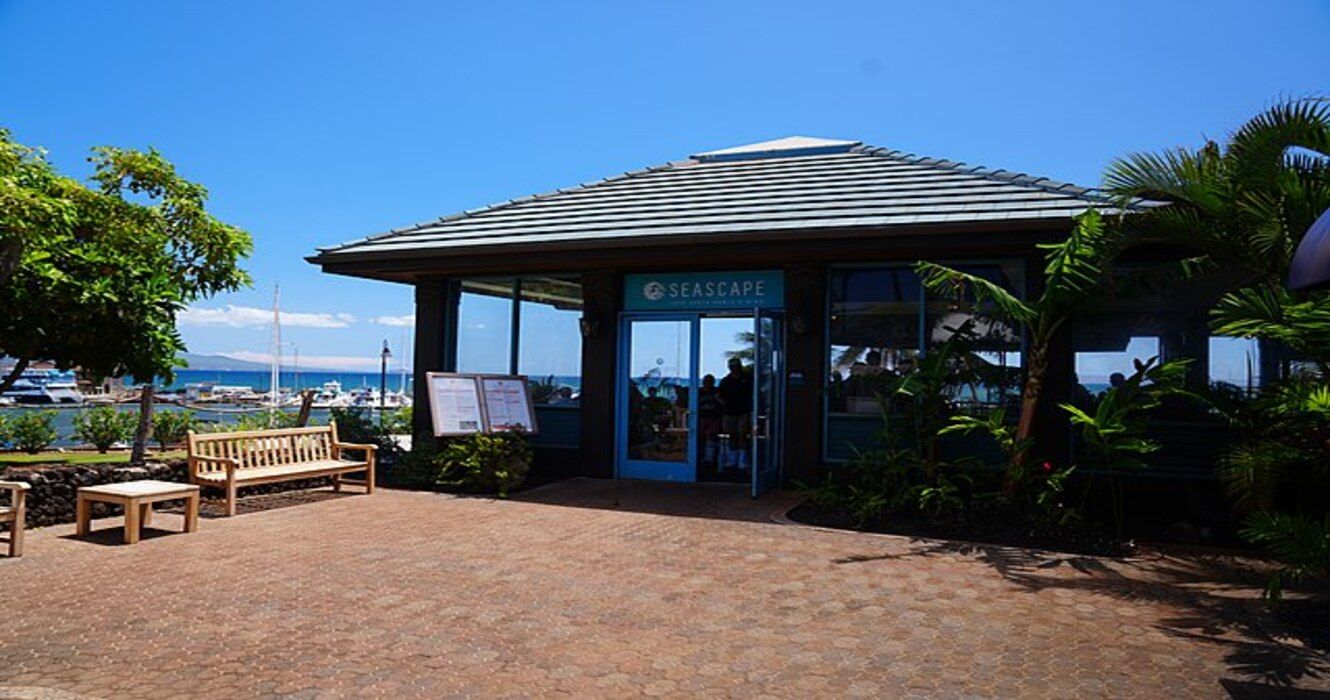 Seascape Restaurant is a premium dining option at the Maui Ocean Center
It's well worth the break from those lush Maui beaches or your trip to Hana Road to visit the Maui Ocean Center. While yes, it is an aquarium with family-friendly activities or a place for once-in-a-lifetime experiences, it is also a place where travelers can truly learn and appreciate Hawaiian culture. It's a great reminder to respectfully engage in exploration, whether it's hiking Haleakalā or discovering Iao Valley. At the end of the day, ticket revenue from visitors supports a great cause, and when combined with Maui's free activities, it becomes quite an inexpensive activity.