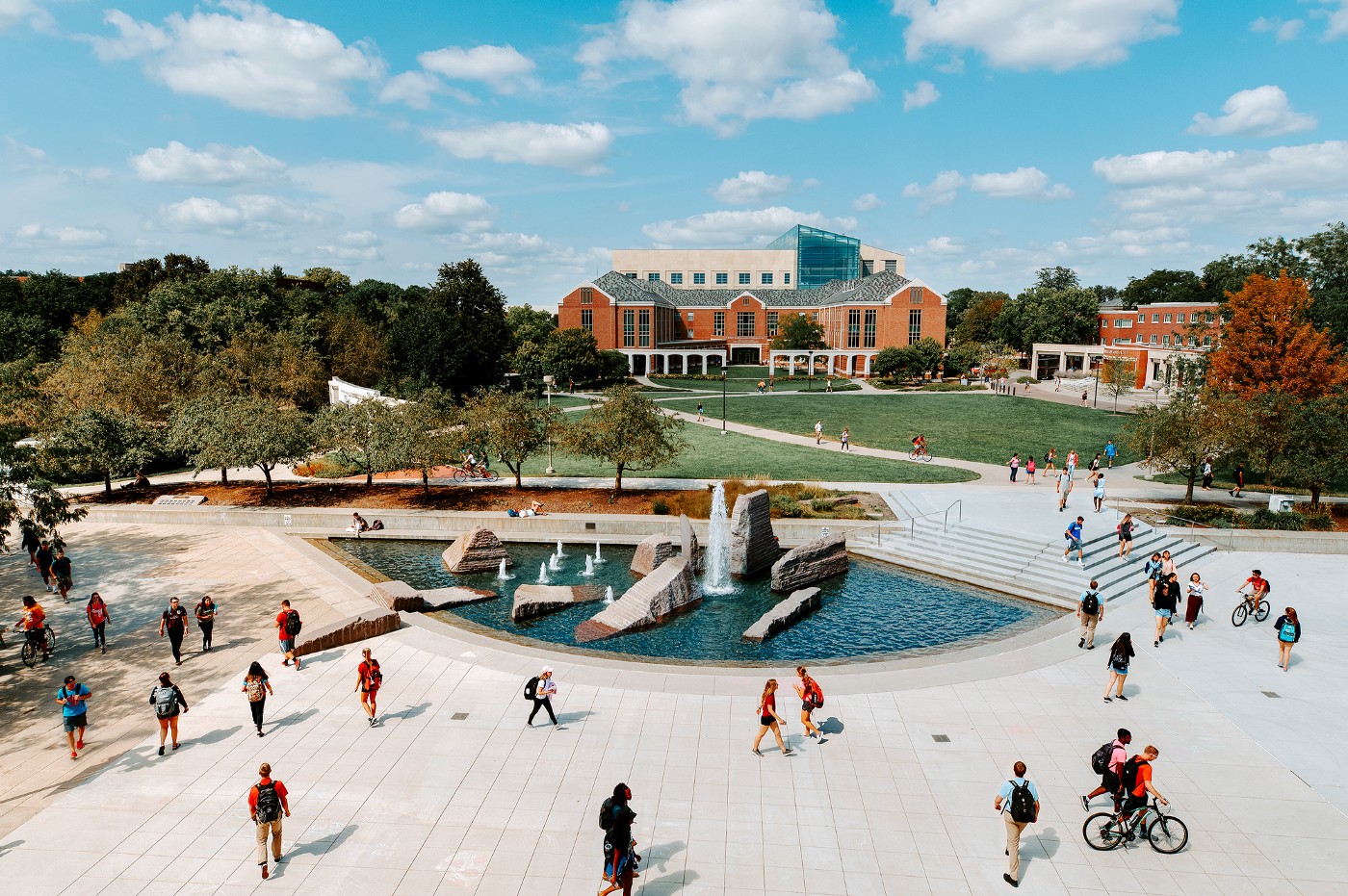 The start of any semester, let alone the school year, can be hectic. Seeing friends (and meeting new ones), going to campus events, joining student organizations, buying supplies, getting textbooks, decorating your room, remembering where everything is on campus… there's a lot to do, right?
Whether you're a freshman coming to campus for the first time or an enthusiastic returning senior, we could all be better prepared as the semester begins. Here are some easy steps to make sure you're starting the semester off right and setting yourself up for success in the next 16 weeks.
1. Check your title audit
What is a grade audit, you ask? According to the Registrar, your degree audit is "a computer-generated document that describes your undergraduate academic progress." Simply put, degree auditing keeps track of your academic progress (so you don't have to). It shows you what you have done and what you still need to do to earn your degree.
Using your audit to see what classes, credits, and other requirements you still need to earn your degree is a great habit to make sure you're on the right track! Opening your audit for the first time can be overwhelming, but helpful pages on the registrar's site detail how to access, navigate, and read your audit.
2. Meet with your advisor
Guess what? When you schedule a meeting with your academic advisor, they will walk you through everything you need to know about your academic progress in Nebraska, including auditing your degree. In addition to working with you to create a plan for future classes, your advisors will have information on managing your workload (we don't want anyone to burn out), internship opportunities, community involvement, and much more.
Meeting with your academic advisor at least once a semester is always a good idea! You can find your advisor's email in the Academics tab of your MyNetwork. You can also make an appointment with them through MyPlan at MyUNL.
Undeclared? No sweat. The Explore Center has a full team of counselors ready to meet with you, discuss your interests, and set you up with a schedule that makes sense. Schedule a meeting with them here or call their front desk at 402–472–3605. They also have walk-in counseling available.
3. Invest in a planner, and USE IT!
Planners may seem like yet another thing to remember, but they can help you stay organized and really make a difference in your success. Planners can serve as a calendar/to-do list combo, allowing you to see what tasks, events, and due dates are coming up. You can find a planner at the University Bookstore or at most office supply stores.
Pro Tip: A planner doesn't have to be an "official planner"! You can write on a calendar that you keep on your desk, make detailed to-do lists in a notebook, or write on a whiteboard that hangs on your wall. A planner is any system of organizing your life that works for YOU! If you're not sure which method you prefer, try a few and see which one feels right.
4. Create a routine
Figuring out how to manage their time is one of the biggest challenges students face when they come to campus! Establishing a daily, weekly, or whatever routine can help bring order out of chaos and settle into your semester. We are all different and work best in a variety of circumstances; Be honest with yourself and find out what works best for you!
Here are some questions you can use to get started:
What time of day do I have the most energy? When do I have less energy?
Where do I like to study? Do I like to go to the same places or mix them up?
What time of day am I most focused? Where do I focus well?
When am I going to find time to have fun and relax?
When am I going to see my friends? Exercise?
5. Prioritize your friends
One thing that will definitely alleviate the nervousness of the beginning of the semester is spending quality time with your friends and classmates. And if you're new to campus, the beginning of the semester is the perfect time to venture out and invite someone over to hang out.
There are plenty of events and activities happening around campus in the first few weeks for you to check out, not to mention a host of athletic teams to support. Or get away from campus a bit! Grab a bite to eat at Lincoln. Explore local trails or check things off your summer checklist. The possibilities are endless and it's all up to you, just be sure to reach out to other Huskers and start the semester off right, together.
More details at: https://medium.com/university-of-nebraska-lincoln/how-to-start-the-semester-off-right-and-keep-it-going-994bf7afe5fe